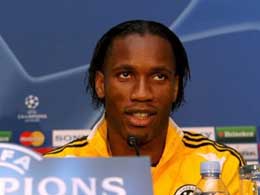 Susan Boyle
Champions League
Drogba loses his Cool
Mr Ovrebo the 42 year old Norwegian official was harangued by Chelsea players incensed at his handling of the game at Stamford Bridge that saw them dramatically dumped out of the competition.

He waved away at least four Chelsea penalty appeals during the game that saw Barcelona score a late equaliser to make it 1-1 and go through on the away goals rule.
At the final whistle he was forced to run down the tunnel back on to the pitch to escape furious Chelsea players including England captain John Terry, Michael Ballack and Didier Drogba, who also launched a foul-mouthed rant into nearby TV cameras.
Drogba turned to a cameraman after the final whistle and shouted: "It's a disgrace. It's a f***ing disgrace."
Police were so concerned for Mr Ovrebo's safety they reportedly changed his hotel then later smuggled him onto a flight back to Norway.
Drogba later issued an apology to Chelsea fans for his behaviour however some people have definitely not been listening. In Mr Ovrebo's home city of Oslo police said they were investigating threats made on the internet, which has seen a flood of messages including the referee's home address and warnings that fans will "hunt him" and "kill him".

Groups such as Kill Tom Henning Ovrebo and We Wanna Kill Tom Henning Ovrebo began to appear on Facebook.
The controversy overshadows a dramatic semi-final second leg at Stamford Bridge.

Chelsea seemed destined to seal a date in the final against Manchester United for the second year running after Michael Essien's wonder strike put them ahead.
But the referee denied Chelsea spot-kicks for a number of perceived offences, including a shirt pull on Drogba and handballs by Gerard Pique and Samuel Eto'o.

Manchester United and Barcelona will now square off on May 27 in Rome - a match fans across the continent have looked forward to all season.
While United are trying to hold on to the title they won in Moscow last year, Barcelona are chasing their third.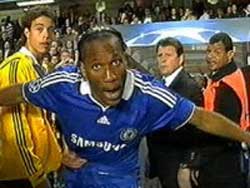 britains Got Talent Episode 4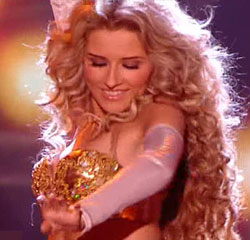 Watch Match Highlights
Chelsea Vs Barcelona May 6 2009 Full Story